Colonial Heating & Cooling / Design Plumbing is here to fix any of your plumbing problems, quickly getting your fixtures back to functioning properly.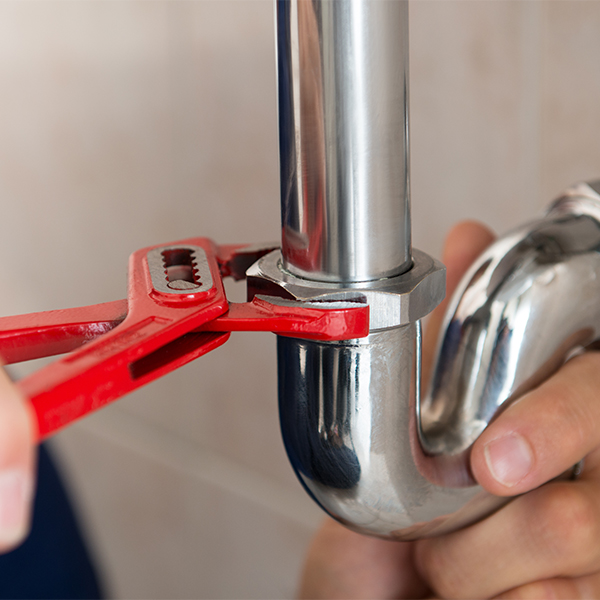 Emergency Plumbing Repair Service Hotline: 614-837-6100
Whether it's an overflowing toilet, a burst pipe, or a malfunctioning water heater, a plumbing emergency is no laughing matter. These inconveniences are a hassle and can severely impact the comfort level of your home. Furthermore, these types of emergencies can cause property damage like flooding, mold and mildew issues.
Call us today at 614-837-6100 and see for yourself why we are considered to be one of the best plumbing companies in the area.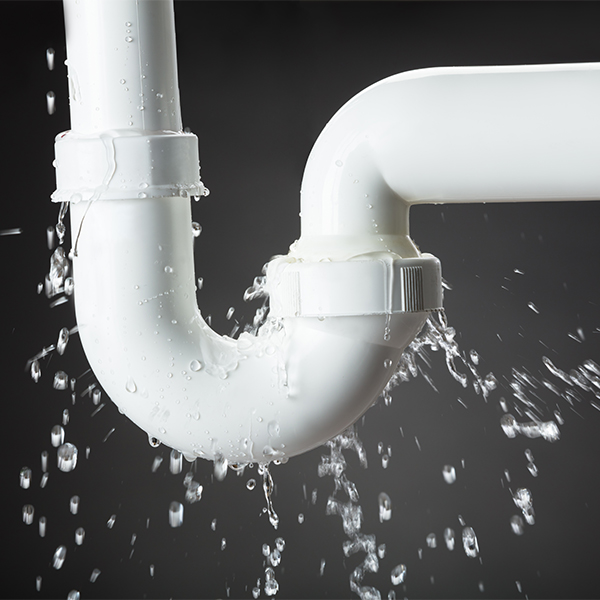 Small cracks in a plumbing pipe can lead to huge, expensive problems later on in walls, ceilings and foundations. Damage from a water pipe leak is up to 6 times more likely than by fire in your home. These types of leaks can cost you thousands of dollars in not only utility bills but property damage as well.
Leak detectors monitor your supply-side plumbing pipes 24 hours a day. They can alert you when a leak is detected and automatically shut off the water to your house. Depending on the type of detector, they can notify by:
Audible Alarm
Smartphone app (perfect for when you are away)
Call Colonial Heating & Cooling / Design Plumbing at 614-837-6100 now, we handle the installation of leak detectors!
Faucet, Sink & Tub Repair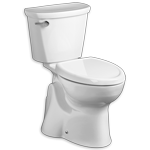 Toilets
Almost all toilets have a similar tank capacity. When choosing a tank, you'll have flush valve size and flush lever positioning to consider, as well as the flushing system.
The flush valve, which is located at the center of the tank, is activated by the flush lever and releases the water held in the tank. The larger the flush valve, the higher the rate of water flow. Flush levers are positioned either on the side, front or top of the tank.
The pressure-assisted and gravity-flush systems are the two standard flushing systems available:
Pressure-Assisted Flush System: Pressurized air forces water into the bowl when flushed, reducing the chance for clogs. This system is noisy, expensive and may require costly maintenance.
Gravity-Flush System: The most common and simplest system, it uses the water weight to generate flushing pressure. The pressure forces everything from the tank into the bowl and through the S-shaped trapway. A siphoning action completes the flush. This flushing system is quieter and requires less maintenance than a pressure-assisted flushing system.
Additional toilet technology includes:
Dual Flush: This is a relatively new system for saving water without sacrificing efficiency. There are two flushing options for a full or partial flush (ex. 1.6 gallon flush and 1.1 gallons per flush).
Waterless Toilets: Where water or plumbing is not available or when portability is required, a self-contained waterless unit is an option.
Kitchen & Bathroom Sinks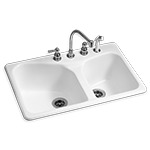 The kitchen may be the heart of the home, but the sink handles most of the daily chores. That's because it's the only working area used to both prepare meals and clean up after them. Although quality sinks can last 15 years or more, they do wear out. If you're planning a kitchen remodel, it makes sense to replace your sink and faucet.
Kitchen Sink Size vs. Kitchen Size
With so many options — single bowls to multiple bowls of different sizes, shapes and depths — you need to consider the size of the room and how you'll use the sink. Large multibasin models, which are popular right now, will overpower a small kitchen.
What material best suits your needs?
There are many kitchen sink materials to choose from, including stainless-steel, enameled cast iron, quartz silicate and solid surface:
A high-quality, 18-gauge stainless-steel sink will take a lot of abuse
Enameled cast iron has endless options for shiny colors
Solid surface or quartz silicate is better at resisting scratches
Here's what to consider when choosing a new bathroom sink style: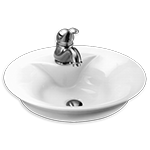 Pedestal
A good choice for powder rooms and guest baths where storage is less important and space is limited. Their sleek, sophisticated lines can visually enlarge a room, while also enhancing its appearance. Pedestal sinks come in a variety of styles and shapes.

Wall-Mount
Wall mount sinks feature a basin that it hung from the wall at a location and height that you choose. Lately, these sinks have seen a rapid gain in popularity. In part because there are so many attractive and innovative designs available, but also because they're ideal for universal access applications.

Undercounter
Clean, modern, distinctive. That's the beauty of undercounter sinks. They free up usable counter space, and since there is no rim to catch debris, they're also the easiest type of sink to keep clean.

Above Counter/Vessel
Versatile and stylish, above-counter sinks rise above the countertop, console or cabinet to create a dramatic focal point. They are best suited for master baths and powder rooms, especially in contemporary, cosmopolitan homes. Keep in mind that since these sinks sit above the countertop, the countertop should be lower than normal to allow easy access to the sink. Also consider what type of faucet to use with a vessel sink. Tall vessel faucets work well along with wall mounted faucets.

Countertop
These sinks, also called drop-ins and self-rimming, fit into a variety of countertops. And thanks to their self-rimming nature, they're the simplest type to install. Countertop sinks are the style most commonly found in high-traffic family bathrooms.

Integral Countertop
These sinks combine a countertop and sink together. Their one piece, seamless design allows for a clean, sleek look. Since there are no crevices they are also one of the easiest styles to keep clean.
Bathtubs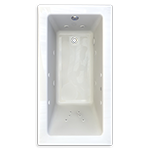 If you're remodeling and looking to add a new bathtub to your bathroom, find out what options are available for bathtub types, installation options, and materials to find the perfect tub for your bath and budget.
Find the Right Type of Tub for You
Some tubs are all function, while others focus on indulgence. Let the primary use dictate your selection as you determine what works best for your household.

Standard: This affordable, jack-of-all-trades built-in basic is often found in an alcove installation and doubles as a tub-shower combo; it can be purchased at your local home improvement center.

Whirlpool & Air Tubs: Think of it as an on-demand therapeutic massage in your home. A whirlpool forces water through strategically placed jets, and an air tub pushes a soothing, steady stream of air into the water. With the extra plumbing required, whirlpools tend to be more expensive than air tubs. Visit a showroom or chat with your designer to determine which option best fits your preference and space.

Soaking: Extra-deep dimensions allow the bather's body to be completely submerged. It can be either built-in or freestanding. Walk In: Climbing in and out of a slippery tub can be dangerous, but a walk-in tub is great for those with mobility concerns.
Showers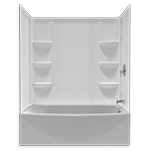 Need a bathtub and a shower but don't have the room for separate pieces in your bathroom? A space-saving combination tub-shower is a smart choice. These two-in-one units make the most of limited space by providing all the benefits of both a shower and a bathtub in a compact footprint, which can be particularly useful in a child's or guest bathroom. When you don't have room or funds for a separate tub and shower, a combo model is also a wise choice for boosting your home's resale value because it serves homeowners who prefer either option.
Tub and shower combos are available as prefabricated kits or can be installed as a custom design. Typically made from fiberglass or acrylic, prefab units are available from very basic and affordable models to pricey versions that include tile-look walls, modern colors, and shelves. Although the design options are limited with prefab units, you can personalize the unit with the fixtures you choose. A glass shower door can also give the illusion of more space than a curtain. A sliding door is installed on a track along the edge of the bathtub.
Let the experts at Colonial Heating & Cooling / Design Plumbing help explain all the details and customize a solution that's right for you.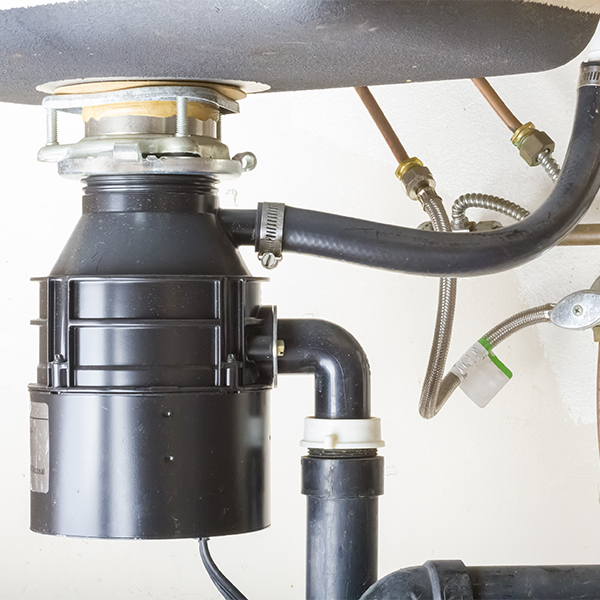 While garbage disposals can be a great convenience in the kitchen, a clogged or worn out garbage disposal can become a huge plumbing problem.
Garbage disposals can be damaged if objects like sponges, silverware, or other non-food items end up in the disposal. If yours is sounding bad when running or is backed up and clogged, it is time to give us a call.
Call Colonial Heating & Cooling / Design Plumbing at 614-837-6100 now, we handle:
Garbage disposal repair
Clearing clogged garbage disposals
Garbage disposal installation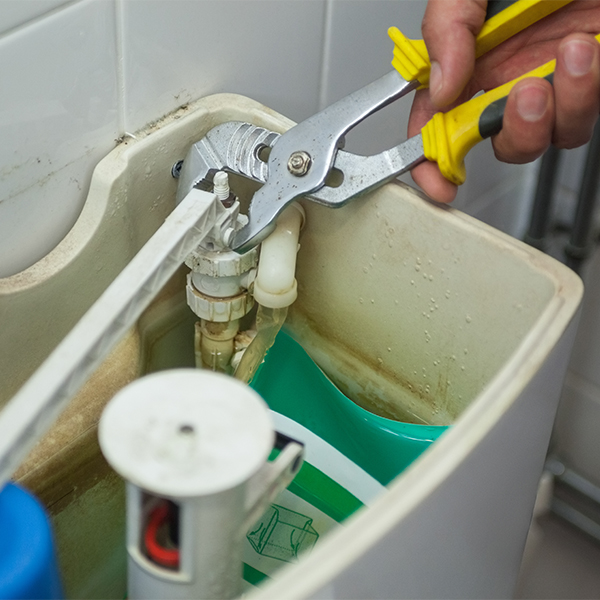 What could go wrong with a toilet? Plenty.
If you have any one of these issues, give us a call at 614-837-6100 to schedule an appointment right away:
Water to the toilet seems to run constantly
Water on the floor due to leaky supply line
Toilet doesn't flush completely
Visible cracks in the toilet
Visible stains or standing water around the base of the toilet
Water Heater Repair/Service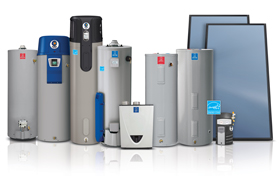 After heating and cooling, water heating is typically the largest energy user in the home because it is necessary for so many domestic activities. The capacity of a water heater is an important consideration. The water heater should provide enough hot water at the busiest time of the day. We offer a wide variety of electric, gas and tankless water heaters.
Instant Hot Water Dispenser Installation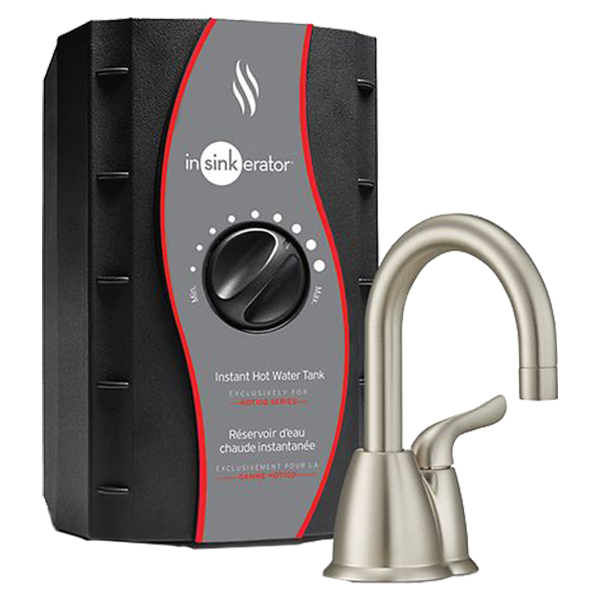 Ready to upgrade your kitchen with an instant hot water dispenser? Having the convenience of on demand hot water is one of life's little luxuries.
Colonial Heating & Cooling / Design Plumbing has the expertise to install, repair and replace instant hot water dispensers. Below are some of the best that we install. Call us today at 614-837-6100 to schedule your repair or new installation.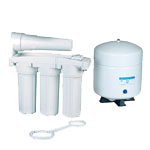 One of the most important things you can do for your family's health is to ensure clean, pure drinking water is flowing from your taps. With quality products from Watts, we can help you meet that goal. There are particles, disolved organics, disolved inorganics and bacteria in your tap water that can be removed using various type of filtration processes. Here is a brief explanation of each:
Sediment Filtration
Sediment filtration uses a filter media to trap particulates out of the water. The filter media comes in the different styles of depth, screen and surface filters, all with the function of removing sediment from the water. Using the right combination can be highly effective and be the most cost effective way to eliminate sediment from your water.
Taste & Odor Filtration
Filter media usually doesn't trap the dissolved inorganics and other contaminants that effect your water's taste and smell. Using activated carbon filtration to absorb these contaminants from the water is the best way to eliminate odor and taste issues. The carbon adsorption process is controlled by the diameter of the pores in the carbon filter and by the diffusion rate of organic molecules through the pores. The rate of adsorption is a function of the molecular weight and the molecular size of the organics. Carbon is usually used in combination with other treatment processes. The placement of carbon in relation to other components is an important consideration in the design of a water purification system.
Reverse Osmosis
Reverse osmosis (RO) is the most economical method of removing 90% to 99% of all contaminants. The pore structure of RO membranes is much tighter than UF membranes. RO membranes are capable of rejecting practically all particles, bacteria and organics. In fact, reverse osmosis technology is used by most leading water bottling plants.
Reverse osmosis is highly effective in removing several impurities from water such as total dissolved solids (TDS), turbidity, asbestos, lead and other toxic heavy metals, radium, and many dissolved organics. The process will also remove chlorinated pesticides and most heavier-weight VOCs. Reverse osmosis and activated carbon filtration are complementary processes. Combining them results in the most effective treatment against the broadest range of water impurities and contaminants.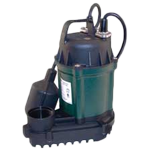 At Colonial Heating & Cooling / Design Plumbing, we offer a variety of solutions that can handle any of your wastewater issues. From standard sump pumps to innovative water powered pumps, we can recommend the products that will protect your property from damage. Our commitment to using the best technology and extensive industry experience makes us the best option to handle all of your home or commercial wastewater needs.
We offer solutions with the following products:
Sump Pumps
A sump pump is the first line of defense if your basement floods, so it is important that you choose the right solution for your home.
What is a Sump Pump?
A sump pump is a small pump found at the lowest part of a crawlspace or basement. It works to keep the area under a building dry and to prevent flooding. These pumps are usually installed in sump pits, and their job is to pump water out of the pit and away from the structure.
How it Works
As the sump pit in your crawlspace or basement fills with water, a sump pump should automatically turn on when a float activator arm is triggered. The float activator will work similar to a toilet tank – a buoyant ball will float on the top of the water before tripping the pump switch once the water reaches a specific level.
The sump pump then works to move liquid out of the pit and through a series of pipes that lead away from your home. The water will drain to a safe place away from your property's foundation, and because the pipe includes a one-way check valve, it should not flow back into the pit.
Battery Backup Sump Pumps
Unfortunately, electricity isn't always reliable, so it is important to have a backup solution in place in the event that your property experiences a wastewater event. A battery backup sump pump isn't connected to your home's electrical system, and it runs off of a battery. It is usually found in the same place as the main pump, although it should be slightly elevated.
Why Do You Need a Battery Backup Sump Pump?
After you invest in a sump pump, you may be wondering why you would need an additional backup pump. Unfortunately, like all systems, primary sump pumps have a limited lifespan. They could fail for several reasons, and a backup system will be there in case of an emergency:
Power outage. Should your electricity go out, your battery backup pump will activate.
Float switch malfunctions. Should your float switch malfunction, rising water levels can automatically activate your backup system.
Primary pump failure. Should your primary pump fail completely, the backup sump pump will automatically take over.
Failure to keep up with water inflow. If the primary pump simply can't keep up with the inflow of water, backup system activation can help lessen the load.
Don't wait until a wastewater emergency to find out your primary pump isn't working or can't handle the job. Invest in a battery backup system today.
Water Powered Pumps
If you are in need of a backup option to your primary electric sump pump, a water powered pump is a great solution.
What is a Water Powered Pump?
A water powered pump provides you with an efficient way to pump out water without a battery backup or the use of electricity. As long as you have access to city water, you'll have a working pump and dry basement – even in the event of a power failure. Unfortunately, this won't be an option for homes that use well water.
How it Works
Water powered sump pumps work because of the Venturi effect. When connected to city public works, water will flow through the pump. The constriction that results will cause a reduction in pressure that literally sucks water out of the sump pit. The water will then combine with your home's flowing city water before exiting the basement via a discharge line.
Sewage Ejector Systems
Also known as a sewage ejector pump, these systems closely resemble sump pumps, but they have been designed for specific use in sewage applications.
What is a Sewage Ejector System?
Sewage ejector systems are used when a laundry room, bathroom, or other plumbing fixture is installed below the main septic or sewer line grade. They are typically installed in basements and are part of a larger system designed to pump both liquids and solids.
There is a key distinction between sewage ejection systems and waste water sump pumps – a vent. With a sewage ejector pump, a vent needs to be installed to run from the sump pump through the room. The top of the sump pit will be sealed so that no waste or odors can seep out of the basin.
How it Works
Sewage ejector systems are intended to sit in their own sump pit and should be kept away from your normal waste water sump pit. Similar to a sump pump, when waste water levels in the pit reach a certain height, a float is tripped. The waste water is then pumped up and out of the basin and to ground level. From there it is pumped to the sewer or septic tank.
If you are in need of a sump pump for your home or business, it is important to make the right selection. Let us help you to explore your options and create the best possible solution.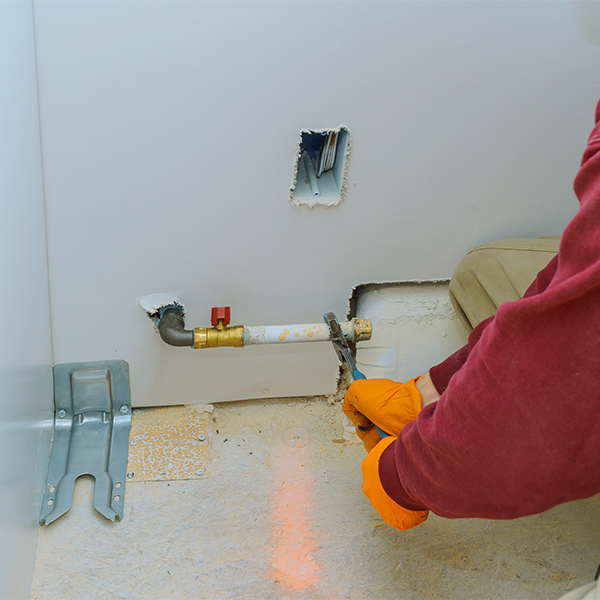 Natural gas can be used for residential HVAC heating, water heating, cooking, and clothes drying. As great as natural gas may be, it is a combustible fuel. Service and repair of your home's gas lines, and the appliances attached to them, should always be done by a licensed professional like Colonial Heating & Cooling / Design Plumbing.
Whether you are remodeling your home or installing new natural gas appliances or equipment in your home, have peace of mind that the work is done right by calling Colonial Heating & Cooling / Design Plumbing at 614-837-6100 to discuss your plans.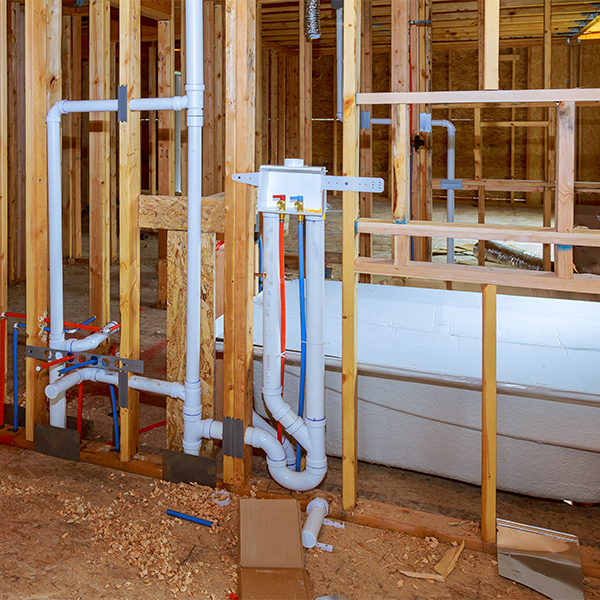 Whether your house is an investment or your forever home, it's important that it fits your vision. In your kitchen and bathrooms, plumbing systems and fixtures are an essential part of your home's style and structure.
Our dedication to educating ourselves on the latest developments in the industry guarantees that we have a deep understanding of plumbing systems and everything that goes along with it. This ensures that we have the expertise necessary to help you pick the right systems and fixtures for your new home or remodeling project. Further, we understand that careful planning prevents needless expenses later on.
Let the experts at Colonial Heating & Cooling / Design Plumbing help you plan and provide quality products and installation for:
Kitchen
Bathroom
Laundry Room
Call us today at 614-837-6100 to schedule an appointment!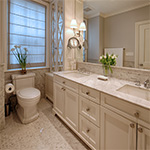 Whether you need a basic tub to shower conversion or a complete bathroom remodel, we are your answer. We will visit your home at your convenience, evaluate your bathroom, listen to your wants and needs and use our experience to find solutions to stay within your budget. Based on the options you choose, we will give you a competitive price with no high pressure sales tactics.
You won't be waiting around for weeks to get your new bathroom completed. Most jobs can be finished within one week. We show up on time and stay until your job is done. Our focus is to give you expert quality service from our initial meeting right through to the completion of your beautiful new bathroom. Should you ever need us after the project is finished, you can rest assured knowing that we will be there for you then as well. We are a full service bathroom remodeling company dedicated to making bathrooms luxurious and beautiful.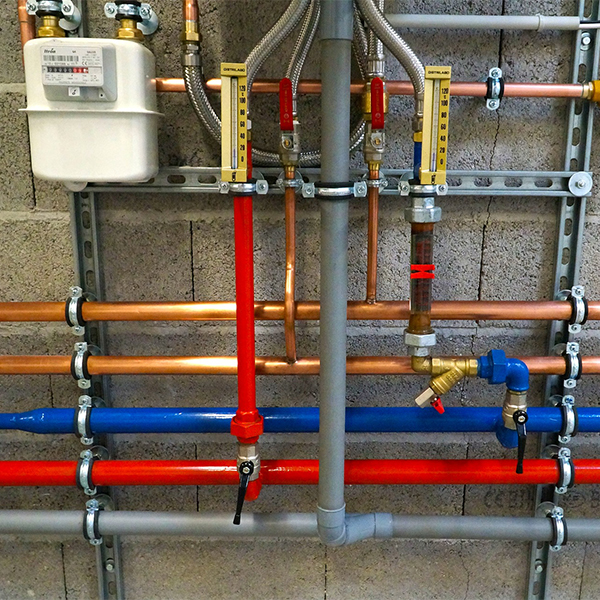 Colonial Heating & Cooling / Design Plumbing provides full-service commercial plumbing services to business, both large and small. Further, our 24/7 emergency services ensure that we are available whenever you need us. Just give us a call at 614-837-6100 and one of our skilled technicians will be on the way shortly.
Some of the commercial services that we offer include:
Drain Cleaning
Video Inspection Services
Water Heater Maintenance, Installation and Repair
Leak Detection and Repairs
Water Conditioning
Gas Repairs
Gas Test and Tags